Have you been spinning you wheels searching online trying to find the Kohl's MVC Free Shipping Code and 30% off coupon for this month?
We have a little hint for you. STOP! It is not available anywhere by performing a Google or Bing search.
UNIQUE CODES ARE NOW BEING USED!!!
(Note: You must be a Kohl's Card Member)
How Do Find My Kohl's MVC Free Shipping Coupon?
Here we can walk you through the process of finding your unique codes online:
1) Log into Kohls.com,
2) Select your items for purchase then click on your cart in the upper right of your screen,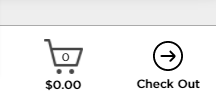 3) This is the important step. Click on "Apply" next to "Kohl's Cash and Promos", or simply click this link here,
4) Now you will see all available coupons you are eligible to use, including your unique percentage off code for the month. In addition, if you are a Kohl's MVC member, you are eligible for Free Shipping.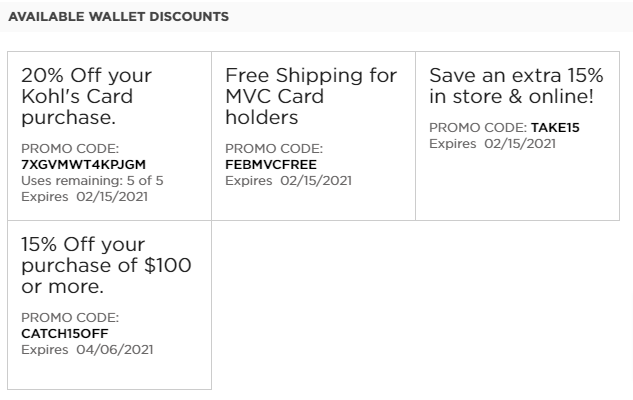 5) AGAIN, THERE IS A POSSIBILITY YOU MAY NOT GET THE 30% OFF THIS MONTH IN YOUR CART!!! IF you don't, you more than likely receive 20% as shown in screenshot above.  Screenshot taken from the authors cart, booooo!
6) You may use your unique code up to 5 times during their credit events
So What Happened With Kohl's Coupon Policy Changes This Month?
1) In order to be eligible for MVC Free Shipping or a 30% off code during their credit events, you MUST be a Kohl's Charge Card Holder. Not a member yet? No worries, you can use this link here to become one. In addition, you will receive 35% off your first purchase.


2) Prior to February 2021 in order their were four ways to get the MVC Free Shipping monthly credit event codes:
– Through their monthly mailer where you peel off a sticker to find the code.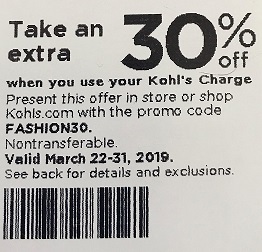 – Via email.
– By checking your mobile wallet or your online cart.
– By searching for the codes online through websites such as:
Retailmenot.com
Savings.com
Coupons4Printing.com
Realtimecommunicationsworld.com
Dealsea.com
However, this 4th option has now been removed beginning in February 2021.
3) Kohl's is now offering its customers "Unique" MVC Free Shipping codes. These are only available to the member receiving the code. Therefore they have basically eliminated their "General" or "Global" codes such as:
OCTMVCFREE
MARMVCFREE
etc.
Why did Kohl's Make This Policy Change to Their MVC Free Shipping Coupons?
Every month, Kohl's randomizes the percentage off code you receive in your mailer, online cart, etc. If you were one of the unfortunate individuals who peeled of your sticker and got only a 15% off or 20% off code, you felt disheartened. Trust me I have been there. However, you could still go online, do a search for "Kohl's 30% Off" or "Kohl's MVC Free Shipping" and find it at many coupon sites and still be able to use it in your checkout cart.
You would not be able to do this in-store, as you still need to bring your mailer in or show your mobile wallet barcode.
Now, you are basically stuck with the percentage off code you get and are unable to receive 30% off even though you didn't receive one in the mail.